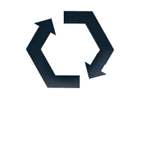 PowerFolder Sync and Share for Resellers
Our Enterprise and Business Sync and Share solution offers a wide range of benefits for companies and if you are a IT Service Provider and you tested our solution you will have noticed how easy it is to setup our Sync and Share solution. Within few minutes you can easily add it to any file server without needing to change anything on the infrastructure.
Having a scalable Sync and Share cloud for your customers
PowerFolder not only offers an intuitive to use solution to sync, share and backup files, it also allows you to handle multiple customers on one of your server. You can provide each customer with his own separated organization, an own storage and user quota and since PowerFolder can be run as a cluster your cloud remains always scale-able.
Advanced Integration possibilities for experts
It is easy to setup a basic sync and share cloud for the files of your customers, but beyond that PowerFolder can be integrated further with LDAP or AD for start, but also with script and API integration or with a highly complex and reliable high- availability setup.
PowerFolder Sync and Share as Whitelabel / OEM
If you are an IT Service Provider you have built a relationship of trust with your customers and of course you are searching for ways to strengthen your brand. With PowerFolder you can do this, by having your own sync and share solution completely under your brand, in the web, in the client and also with the branded mobile apps.